Operational Plan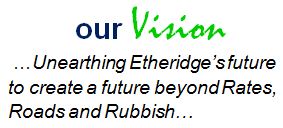 2023-24 Operational Plan
---
Operational Plan Quarterly Reviews
Quarter 1 (not yet complete)
---
The Operation Plan is a "Strategic Planning Document" which supports Council's 2021-25 Corporate Plan in delivering the Vision for the Etheridge Shire Council.
The Local Government Regulation 2012[1] requires Council to adopt an Operational Plan each financial year which needs to be consistent with the Annual Budget and state how Council will:
Progress the implementation of the 5 year Corporate Plan during the period of the Annual Operation Plan; and
How Council will manage its Operational Risks
The 2020-21 Operational Plan identifies projects, initiatives and services that Council will deliver during the 2020-21 financial year in achieving the long-term objectives of the 2021-25 Corporate Plan. It also provides direction to Council in setting the Annual Budget. The Operational Plan is required by legislation[2] to be reviewed quarterly by Council and is also used as a vehicle for Council and Senior Management to evaluate Corporate performance and strategic direction. Councils Corporate Plan articulates a range of Strategic Priorities, Objectives, Strategies, Outcomes and Measures all grouped within seven (7) Key Strategic Priorities.
The Strategic Priorities from the Corporate Plan as listed below are mirrored across the structure of the Operational Plan.
Resilient Transport Infrastructure and Connectivity
Developing Reliable Potable and Irrigation Water Supply
Managing the Natural Assets and Environment for Tourism and Economic Development
Developing Equitable Social Infrastructure
Improving Communication Infrastructure and Mechanisms within the Shire
Commercial Services
Organisational Excellence and Governance
Managing Operational Risks
The Operational Plan must state and demonstrate how Council will manage its Operational Risks. Council manages its Operational Risk in accordance with its Enterprise Risk Management Framework which incorporates the following:
Risk Management Policy
Councils Risk Appetite & Tolerance Statement
Enterprise Risk Management Plan & Guidelines
Corporate & Operational Risk Registers
Councils internal Audit & Risk Management Committee has been established to assist in the assessment and evaluating the Risk Control Measures that Council has established to manage any identified risks to which its operations are exposed. Councils Enterprise Risk Management Framework details a range of measures Council has formalized which are aimed at mitigating identified risks. A comprehensive Risk Review was completed in 2017 on the ability to deliver services outlined in the Corporate Plan. Actions are in place to minimize these risks to ensure Council continues delivering quality service to the community through its Operational Plan. Councils Enterprise Risk Management Framework is in line with the Australian and New Zealand Standards (AS/NZS: ISO31000:2009)
The Corporate Plan Strategies and Budget reference links create a clear line of sight between the strategies in Councils Corporate Plan, the activities associated with advancing those actions in the Annual Operation Plan and the funding of those activities as provided for in Councils Annual Budget. The inclusion of these reference links confirms the legislative requirements that Council's Operational Plan must be consistent with its Annual Budget.
---
[1] S.174 (1) of the Local Government Regulation 2012
[2] S.174 (3) of the Local Government Regulation 2012