PARKS & RECREATION
GEORGETOWN

Green's Park
Greens Park offers BBQ's and tables in a relaxing and appealing environment situated on the Etheridge River. With public toilets and lighting placed around the park, this is a peaceful area to sit and enjoy the quietness of Georgetown. The park is also adjacent to the local swimming pool.

Georgetown Swimming Pool
Georgetown has a FREE Public Swimming Pool that is open from 7am to 7pm daily. Entry into the pool area is controlled by an electronic gate. This gate is token operated and these can be found at the Council Office in St George Street or any of the service stations in town. You will need to fill out an indemnity form before a token will be issued to you. Please note that after 7pm you will be unable to gain entry into the swimming pool.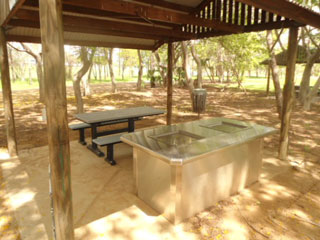 Heritage Park
Heritage Park is situated in the centre of town within close proximity to the local Hospital and the Information Centre. The Park has two playgrounds, public toilets, lighting, BBQ's and tables. The ideal place to have a children's birthday party or family BBQ.

Peace Monument Garden
Behind the Terrestrial amongst the trees sits the Peace Monument garden dedicated to our champions of world peace. The perfect place to experience and ponder peace, this monument honours the courageous efforts of men and women who have devoted their lives to a peaceful and harmonious world. Be inspired and uplifted as you walk through the large stones adorned with plaques recognising peace leaders including Dr Martin Luther King, Nelson Mandela, Dr Daisaku Ikeda, Mahatma Gandhi, Eddie Mabo, Helen Caldicott and Julian Burnside.
FORSAYTH

Caschafor Park
Straight across from the Goldfields Hotel, Caschafor Park has tables and BBQ's to entertain the whole family. A rustic setting with some great information about the local area, this park is a beloved area of the Forsayth community.
EINASLEIGH

Einasleigh Park
The Einasleigh Park is a great stop on a long trip. With a playground for the kids and public toilets, you can't beat stopping for a while and taking in the views of magnificent Copperfield Gorge.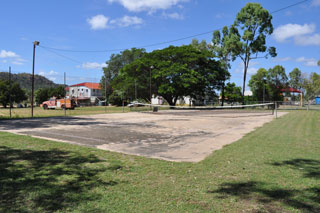 Einasleigh Tennis Court
BYO racquets and balls, why not stop for a friendly hit of Tennis? There's usually someone at the Einasleigh Hotel who'd be up for hit.