MAYOR'S MESSAGE
Welcome to the Etheridge Shire...
"The Golden Heart of the Gulf "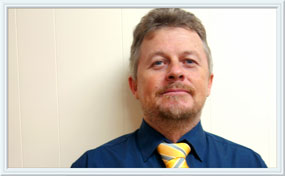 The Etheridge Shire has a rugged beauty with many prospects for business opportunities. I wish to promote the advantages of living in and dealing with the businesses and people of the shire everywhere I go. My vision is to see business growth in the shire with existing businesses expanding and new businesses finding niches and moving in. New residents are very welcome in the shire; there is property available at Georgetown, Forsayth and Einasleigh. The Council is working on making land available in other areas of the shire.
The Council and I are very interested in listening to new ideas and innovations. We have four very low crime communities with access to health services through the flying doctors, education in the local schools and many of the services you expect in large communities but accessed through different methods. If your desire is to reside in a quiet rural setting, for a new business venture or just get away from it all then please contact either myself or any of the staff at the Etheridge Shire Council.